Restaurant Solutions to Enhance Safety and Accelerate Digital Transformation
Leverage Interface's proven, managed services for restaurant brands and franchisees to get enhanced safety and security, gain actionable insights, and future-proof network and voice connectivity.
Interface Is Trusted by Top Brands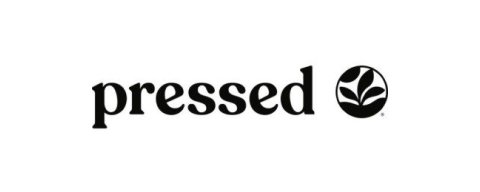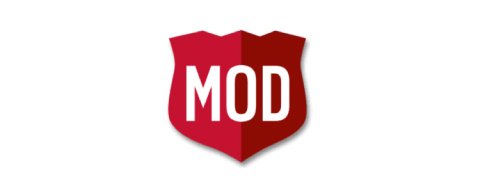 Explore Solutions for Restaurant Chains
Dramatic changes in consumer demands and preferences are creating new opportunities for restaurant chains to recalibrate how they interact with guests and employees.
The Interface suite of managed solutions are designed to help restaurant chains improve their operating margins by unifying security, analytics, network, and communications, offering greater flexibility to deliver new services and reducing costs by consolidating services with a single, monthly, flat-rate invoice.
Expanding drive-thrus and curbside services, heightened expectations about safety, and the need to offer employees a secure work environment are critical challenges restaurants must address. Interface can help.
Deploy Modern Security Solutions
Restaurant brands, especially those with franchise models are often saddled with disparate security products making loss prevention a nightmare.
Upgrade to the Latest Alarm & Access Control Systems
Legacy alarms and access control solutions increase operational complexity for restaurants.
Graduate to Interactive Remote Monitoring
Traditional CCTV and remote monitoring services are not enough to cater to the expanded threat scenarios that restaurant chains face.
Streamline Business Security Operations
Multiple security vendors result in inconsistent security policies, increased vendor management overheads, and a lack of accountability when things go wrong.
One of the biggest drawbacks of legacy restaurant security solutions is the lack of data in a usable form and no option to integrate systems.
Leverage the Latest Camera Technologies
Legacy security cameras miss out on the capabilities offered by contemporary cameras and may have outdated designs.
Restaurants need insights on effectiveness of drive-thrus, dine-in customer preferences, speed of service, and complete visibility on cleanliness and safety compliance. Interface's business intelligence solutions can unlock critical customer and operational insights so restaurants can take proactive actions to leapfrog the competition.
Purpose-Built Managed Network & Voice
Restaurants need the network capacity to roll out technology solutions that deliver greater safety and convenience to customers and offer employees seamless access to critical data at all times. Interface has the ability to not only address current network challenges but also innovate to deliver a future-proof solution that scales.
The Old Spaghetti Factory
OSF chooses Interface to improve network uptime and reduce cost of securing locations.
Interface helps MOD Pizza cut alarm costs by 95% and subscriptions costs by 15% at 420+ locations.
Interface deploys suite of managed services at 100+ Pressed stores to revamp IT infrastructure, improve security, and gain operational insights, while reducing store operations costs by 50%.
Interface helped Salata uncover critical business insights about customer preferences and improve employee productivity.
Interface Delivers Results for Restaurant Chains
reduction in false alarm costs
Download the 6 Restaurant Loss Prevention Solutions to Evaluate for 2023 Budget
Read about ways security and loss prevention leaders can optimize costs, leverage existing investments, and use innovative security solutions that maximize ROI in 2023.
Our experts have hands-on experience in helping restaurant chains and multi-brand franchises streamline operations and become competitive.
Bud Homeyer leads all operations functions, including customer support, service delivery, supply chain, and field operations at Interface. Bud previously served as Interface's Executive Vice President of Enterprise Solutions and has a proven track record of solving complex enterprise-wide challenges to drive growth, productivity, and profitability. Prior to Interface, Homeyer held several senior leadership positions at large brands like Michaels, Brinker, and Bank of America.
Jim Mack leads all the product innovation initiatives at Interface. He brings over 25 years of experience spanning IT, POS, and video monitoring and has enabled digital transformation for many restaurant and retail brands. Jim has deep expertise in solutions engineering, operations, and R&D and is passionate about leveraging technology to solve problems for customers.
VP, Franchise Development
Chad Leedy has more than 20 years of experience in technology and cybersecurity and has worked to protect and connect some of the largest brands in the restaurant industry. His personal experience as a small business owner puts him in a position to understand the unique challenges and risks entrepreneurs and restauranteurs face in today's business climate. Chad leads a team of professionals who ensure that restaurants and franchisees are equipped with the most comprehensive security, analytics, network, and compliance solutions in the market.
Latest Updates and Insights
How Digital Transformation Can Open Doors for Retail Cybersecurity Attacks
Retail cybersecurity threats are on the rise thanks to rapid digital transformation. Find out what retail chains can do to address this threat
5 Groundbreaking Drive-Thru Concepts and Trends for QSRs in 2022
What's Propelling Restaurant Drive-Thru Innovations?
Top SD-WAN Vendors in 2022 & How to Select One for Your Enterprise
We reviewed all the top SD-WAN vendors for 2022 and included a handy guide to help you choose a SD-WAN solution that will meet your business needs.
Simplify Your Operations with Interface
Talk to our experts to find out how Interface can take away the burden of managing your ongoing communication and security infrastructure so you can focus on your business.