Our Managed Network and Voice Services Deliver Reliable Connectivity
Deploy our purpose-built network and voice infrastructure to offer seamless connectivity at all your business locations, secure your data, and reduce network management complexity. Interface will design, deploy, and maintain your network with 24X7 monitoring from our NOC.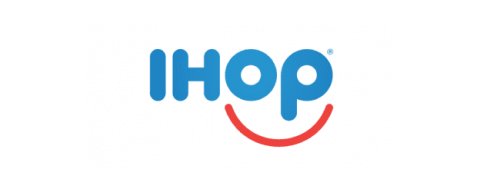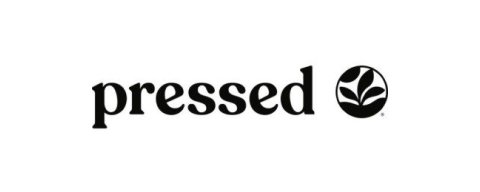 Why You
Need

Network Services & Voice
You Need A Reliable Network Infrastructure To Grow Your Business
Consumer-facing multi-location businesses often find that the network infrastructure doesn't cater to the demands of critical applications and connected devices such as cameras, POS systems, and
intrusion alarms
. This often results in poor employee productivity, sub-par customer service, and an inability to quickly roll out business transformation initiatives.
Disparate Vendors Make Network Operations Complex and Expensive
Too many vendors with a limited scope of responsibility often lead to vendor management complexity. Separate vendors for bandwidth, network security, and LAN hardware often lead to finger pointing and troubleshooting network issues can become a nightmare. Negotiating contracts with multiple vendors and making sure invoices are correct also takes away precious time.
Streamline Network Operations and Maximize ROI
Interface's managed network services enable IT teams at multi-location, consumer-facing businesses to deliver seamless connectivity for critical applications, endpoints, and sensors. Designed to deliver 99.99% uptime, our secure and reliable network solutions can improve employee productivity, customer experience, and sales.
Standardize Security Hardware
Upgrade routers, switches, and access points; roll out wireless WAN backup, VoIP, and SD-WAN to get the most out of your network hardware.
Get complete installation and maintenance for all your network infrastructure so you can focus on strategic initiatives.
Secure Business and Customer Data
Uncover hidden security loopholes and compliance issues. Proactively protect your business from data loss events, and emerging network threats.
Stop worrying about the network and storage complexities of installing connected security devices and cloud applications with Interface's purpose-built network services.
Explore Our Managed Network and VoIP Services
Interface delivers a comprehensive suite of managed network and voice services designed to address every aspect of running an optimized business.
Managed Connectivity Services
Connect all your business locations with the best available broadband or wireless connectivity. Go live at new locations on-time with guaranteed uptime and performance.
Find out how the Interface Managed SD-WAN service allows you to transform network capabilities.
Safeguard your data and systems at all your locations with our fully managed firewall services.
Managed WiFi and Switches
Get the latest WiFi routers and switches to enable connectivity inside and outside your place of business. Interface will take complete responsibility for procuring, installating, and maintaining the hardware.
Managed PCI Compliance Services
Identify PCI DSS compliance gaps, minimize audit scope, generate required reports, and easily manage ongoing compliance so you can focus on your business.
Secure data at the branch and in the cloud when implementing digital transformation projects using managed SASE solution.
Deploy a completely cloud-based VoIP solution or implement a hybrid VoIP solution
Find Out How Managed Network Services Can Transform Operations
Schedule a free consultation with our network experts to identify opportunities for connectivity improvement, innovation, and optimize cost.
Connect Your Business With Interface
We Offer Purpose-Built Managed Network Services for Your Industry
Break free from network bottlenecks that slow down innovation. Our customized managed network solutions are designed to address industry-specific connectivity challenges
BRIX Holdings deploys Interface's managed network, business voice, PCI compliance, and business security solutions for over 400 franchisee locations.
WaBa Grill, the fast-growing healthy rice bowl chain, chooses Interface to transform its network and voice infrastructure at over 190+ locations.
"Our IT team now has complete visibility on the health of the network. We are able to track and fix performance issues before they become a bottleneck for our employees and guests. Interface has a proactive approach to network management and that's great for business."
Pete Kaufmann
Former Sr. Director of IT Salata
"The store-in-a-box solution has revolutionized network operations at Pressed. We have eliminated network downtime and are able to handle phone orders seamlessly."
Kathleen Rogers
Vice President of Stores Pressed
Latest Updates and Insights
Top SD-WAN Vendors in 2022 & How to Select One for Your Enterprise
We reviewed all the top SD-WAN vendors for 2022 and included a handy guide to help you choose a SD-WAN solution that will meet your business needs.
7 Reasons to Hire a Managed Network Services Provider
Managed network services providers offer enterprises significant advantages. Find out why in-house network management is just not enough to succeed.
Simplify Your Operations with Interface
Talk to our experts to find out how Interface can take away the burden of managing your ongoing communication and security infrastructure so you can focus on your business.
Frequently Asked Questions